I've been writing freelance at
Breitbart
for almost a year, often posting the fuller, original versions of my pieces here.  Including one piece entitled 
Two libertarian cheers for Trump.
Indeed it has been my practice to offer pieces to Breitbart before I offer them to the Daily Caller or other venues.  One piece ended up at TheHill because it was too favorable to Megyn Kelly, which was not kosher in the Breitbart Trumperverse.
Lately the demands of a second job – thanks Obama! – have kept me from writing as much as I want.  But I am removing Breitbart from the list of places I write for from my Twitter profile.  Though since they have a huge audience, I may still write for them.
I kind of grazingly know or have met many of the people in the current situation, where a Trump staffer assaulted a Breitbart reporter, whom Breitbart senior editors did not then support, because of their obeisance to the Trump movement.
It's a sad situation and does not bode well for the Trump campaign.
I'm not in a swing state though so voting for Gary Johnson (or John McAfee or Austin Petersen) is an easy solution.
Update:  Others, mainly lesser known bloggers critical of "cuckservatives," have alternative interpretations of the videos of the event, and think this is a pre-publicity tour for Michelle Fields first book, out in June.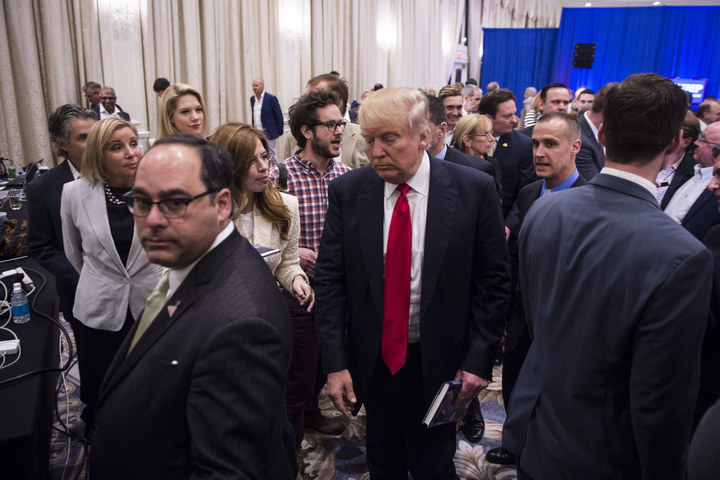 Here's Ben Shapiro's full resignation statement:
Here's Fields' full resignation statement: